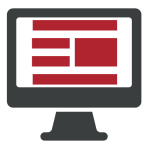 Product Focused Websites
Our custom dealer websites specially designed for a dealerships that feature specific product or service information. The aim of our custom websites is to provide specialized and concise content, made to sell a particular make/model or service. Our custom SEO websites place a high focus on keywords and geo-location, and also provide additional accessibility to potential customers.
Key Features
• SEO and Geo-located domain's and topics
• Focus a whole website on a product or service at your dealership
• Powerful domain names
• The domain names contain local cities and special targeted keywords like vehicle's models, make, type, or style
• Domain names are the first place Google looks for keywords. The domain name is the most powerful place to have targeted keywords.
• Trending topics that get results
• Get more leads and traffic directed to your website
• Google Referral linking, boost your ranking
• Organic SEO – Google will see these sites as unique legitimate websites