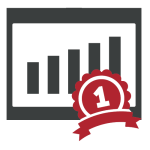 Reduce Bounce Rates of Your Dealer Website
Retaining your customers and converting them into leads is a vital piece of any successful web marketing campaign, and Content Motive's strategy landing pages are designed to do just that! Our strategy landing pages are specially created, unique pages designed for your dealership to work in conjunction with your paid marketing initiatives. Bring your paid search customers to pages that not only give them engaging content made specially to match your advertising initiatives, but clear content that retains your potential leads and gives them direction to the parts of your site that they're looking for. Content Motive's strategy landing pages offer optimized copy, unique layout and graphics, and web form submission to help capture leads. Strategy landing pages from Content Motive are designed to help convert 20-50% of your bouncing web traffic into actualized leads.
What Makes a Superior Strategy Landing Page?
• Trackable, transparent results
• Ability to connect to your dealership's current PPC marketing campaigns
• Ability to connect to your dealership's offline marketing (such as mailers or TV ad landing pages)
• Focused page content, graphics, and design based on your current advertising initiatives
• Custom forms to capture potential customer leads
Benefits of Strategy Landing Pages
• By giving your paid search or offline advertising an additional online space, landing pages help create a funnel of potential customers from your advertising directed to appropriate places and information on your website.
• With clear calls-to-action, strategy landing pages help reduce bounce rate of your incoming advertising traffic.
• By reducing the bounce rate and funneling customers to what they're looking for with your advertising, specially created landing pages for your marketing initiatives also help increase your overall leads.