Automotive Content for Dealer Websites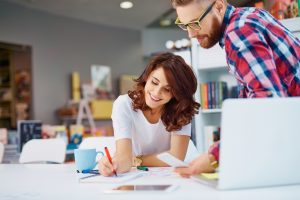 Any automotive website strategy that does not include content is missing out on a key component of successful web marketing. Automotive Content for Dealer Websites is a vital piece of any automotive website's overall optimization, especially with recent Google changes that put unique and relevant content at the forefront. At Content Motive, we place the same importance on content for your dealer website.
Why Your Dealer Site Needs Automotive Content
When trying to assess any website's value, or web authority, Google looks at several key components of that website: what draws your visitors, where they're going, and what keeps them. In order to assess how well your automotive website works and its overall value, one of these vital pieces is not just the existence of relevant, unique content that informs your customers and keeps them on your site, but that this content is produced consistently and gives your visitors (and Google's web crawlers) a reason to keep coming back.
Automotive Content for Dealer Websites with Content Motive is produced for your website on a consistent monthly basis, and is ensured to be uniquely written for your website specifically by a diverse team of trained content writers. We do not "spin" or auto-generate our content by mixing up keywords to attempt to draw customers in the short term, but instead write each piece individually according to a strategy put in place by working together with our dealers to assess their needs and what sort of audience you want to draw.
How Automotive Content Works for Your Dealer Site
On top of ensuring that the content we provide for your dealership is specifically written for you and your needs, whether that's your new inventory, service, or financing, automotive content with Content Motive also provides other benefits. We offer full strategy consultations in terms of your content production, and we fully optimize each piece upon upload to make sure your content is set up to rank properly with search engines. Our content is also able to be integrated into other pieces of your website strategy, such as with paid advertising.
When looking to put together your automotive website strategy, contact Content Motive for your Automotive Content for Dealer Websites. We can help you best decide how automotive content properly fits into your strategy and how we can best reflect the parts of your marketing strategy you want highlighted the most. Call us today at 877-622-2291 or contact us through the form on our website.
© Copyright Content Motive, 2016.
All Rights Reserved. | Dealer SEO services Content Motive