Automotive Content Marketing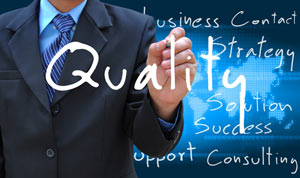 Automotive Content Marketing is one of the most efficient ways to engage new customers and bring them into your dealer website. But automotive content does not work alone. The most effective content marketing strategies realize that SEO content is part of a larger whole, and requires commitment. Running effective automotive content is not unlike running a marathon, and here at Content Motive, we're here to help sponsor and support your website's progress.
Engage Car Buyers with Automotive SEO Content Marketing
Content Motive's services for Automotive Content Marketing are tailored to fit in any dealer's existing web marketing strategies. Whether you're looking for SEO-rich landing pages for a paid advertising campaign, parallel keywording between your automotive content and PPC marketing, our you're simply looking for relevant, unique, and properly optimized content to give your website some grounding authority, Content Motive can help.
We offer uniquely written content by a team dedicated to helping your website stand out. This helps give your automotive SEO content variation and a voice. And in addition to offering content marketing that works with your current strategies, our content services can be adapted to a number of different website platforms. We can update your blogs, SEO-focused websites, dealership sites from multiple providers, and more. We even have services for reviews and reputation management, as well as regular social media updating.
How Does Automotive Content Marketing Work?
Our Automotive Content Marketing services at Content Motive are designed to fit within search engine guidelines for organic SEO growth. We do not resort to ineffective black hat techniques that can do more harm to your website than the short-term benefits they can temporarily provide. Instead, the backbone of our SEO content pieces is made up of the same principles used in search engine algorithms for website authority. Content Motive's automotive SEO content not only engages your buyers but provides your website with heightened topic and market relevance and authority.
Three of these key principles for positive, organic SEO growth include topic/content relevance, consistency of updates, and originality of content. Your website gains greater authority both in your market and on the topics you present but also as a search engine ranking metric when your content is relevant to your overall business and to your customers. When your content is centered on what your customers are looking for, you become a resource instead of just a dealership. Content updated on a consistent basis—as all of Content Motive's services are—helps remind search engine crawlers to revisit your website more often, which helps more of your pages rank and at higher levels. And, of course, original content engages customers better than copied press releases and manufacturer market-speak. This helps your website stand out and stand up on its own.
For more information on how Content Motive Automotive Content Marketing may work for your dealership, don't hesitate. Call us today at 877-622-2291, or fill out the convenient contact form right here on our website!
© Copyright Content Motive, 2017.
All Rights Reserved. | Dealer content by Content Motive