Brand Personalization with SEO Content Marketing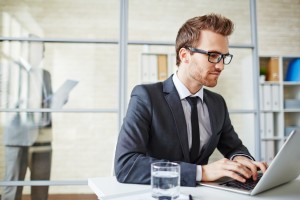 When it comes to getting the word out about your product, there is a lot you can do including using your site as a marketing tool. SEO content on your site is highly important and plays a big role for gaining momentum. You can easily get Brand Personalization with SEO Content Marketing in multiple ways starting with how you use the content. The content is supposed to be unique allowing you to be free with what content you put out and using it to help brand is important.
Why Brand Personalization with Content
First, you may wonder why you should personalize your brand with content. This is because it not only helps get the word out about your business, site, and goal, but it also helps you reach new potential customers as well. For example, when you post content to your site, if you are just quickly posting non unique content geared toward your brand or company, it will not do much for you. However, there are a lot of ways you can go about using SEO content to brand your business. When people start searching for a vehicle or service, brand is obviously important when they search. With these tips, you can help reach out to them and get your brand across.
How to Personalize Your Brand with SEO
In order to help Brand Personalization with SEO Content Marketing, there are many tips to follow. First, always make your content unique. This can easily be done by bringing in your own "flavor" and talking about your dealer and its brand at the end. Unique content has a better chance of showing higher on searches because search engines tend to weed out articles that are too similar. You also want to post articles constantly. The more new content you have, the fresher you stay on in searches. However, that doesn't mean dumping a pile of content every week as quality still matters. When writing the content, you want to use keywords and internal links that can help describe your overall brand as well.
When it comes to Brand Personalization with SEO Content Marketing, we at Content Motive can help you find your voice or use it to gain more attention. We also offer many different services but every single one has the same goal, to help draw more attention to your dealership and your brand. You can easily contact us at 877-622-2291 if you have any questions about our services.
© Copyright Content Motive, 2016.
All Rights Reserved. | Dealer SEO services Content Motive