Why Choose Automotive Content Marketing?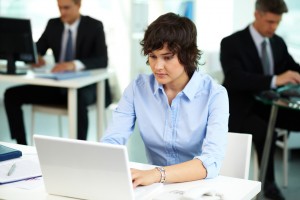 When you have a website for your dealership, obviously the goal of the site is to not only give information about it, but to attract potential customers as well. After all, if you can't bring anyone to your site, it will have no effect. There are a lot of things you can do when it comes getting people to check out the site and one of those is content. Why Choose Automotive Content Marketing? You will reap the benefits of having quality content displayed throughout your site which will in turn bring more people to you.
Benefits of Automotive Content Marketing
Why Choose Automotive Content Marketing? There are a lot of benefits you can get with the content you provide on your site. These benefits range from getting more customers to giving out more information. With quality content, search engines will pull up your content closer to the top when someone searches with the keyword used in your content. This will direct them to your site giving you more opportunities to get more potential customers. Not only will you able to get more customers, but you will be giving out more detailed information about the vehicles you sell or the services you offer. This makes it easier for the customer to find what they are looking for.
Tips for Automotive Content Marketing
When it comes to content, it will not be beneficial unless it is done right. We at Content Motive have professional writers who know what to include in the content they write. First, quality and quantity are both just as important. If your content is not unique, it will not show up high enough on searches as it is harder for the search to go through many different things that are too similar. The more unique, the better. You also need to be posting new content almost weekly or have a batch up monthly. Having constant new content helps keep you relevant. Other important tips includes internal links and more.
So if you are still thinking, Why Choose Automotive Content Marketing? We can help you show you why at Content Motive. We at Content Motive take pride in the content we offer to help you get you leads and results. We also offer many different services but every single one has the same goal, to help draw more attention to your dealership and your brand. You can easily contact us at 877-622-2291 if you have any questions about our services.
© Copyright Content Motive, 2016.
All Rights Reserved. | Dealer website content by Content Motive