Dealer Content Marketing starting under $100 per month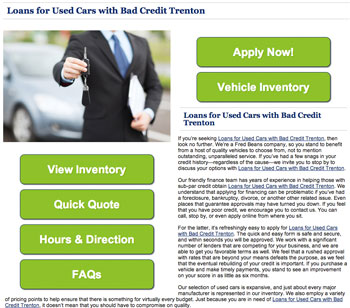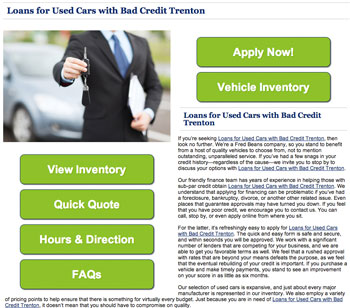 Website content building:
Plans include one time contracts and monthly contracts. I would suggest to any dealer to sign up for recurring monthly content. Most dealers do 10 pages per month.
Example pages:
Page – 2014 BMW M4 Finance near Hammond
Page – 2014 Hyundai Genesis for Sale near Lacey
Page – Loans for Used Cars with Bad Credit Trenton
Research Model Pages:
For dealer's with a monthly contract we will also build you a research model page, here are some examples:
Model Page – 2014 Nissan Models
Model Page – 2014 Toyota Models
On these research model pages customers can find everything they want to know about any new model in your inventory. Some model specific topics include: trims, financing, model overviews, and leasing.
Topic Options:
Some of the topics can write on are financing, lease, special financing, used, new, service, trade-ins, and parts. No matter what your strategy, we can create content for it.
If you are interested in signing up or want to learn more contact us or call 877-622-2291.
The post Dealer Content Marketing starting under $100 per month appeared first on Content Motive.