Effective Automotive Content Marketing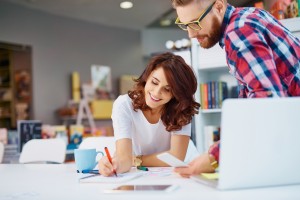 SEO is always important and a must when it comes to marketing dealerships or businesses in general. However, if not correctly enforced, the SEO content will not have any effect on your dealership. When done correctly, you will see a huge increase in traffic. That is why it is important to always have Effective Automotive Content Marketing. When it is effective, you will reap in the benefits.
Effective Automotive Content Marketing
There are many ways to make content marketing very effective if you are struggling to find a way. The top thing to remember is that local links are key. You do not have to compete on a national level when you are a local dealership. There should be links in your content that will take people directly to your site. Links should never be left out. Your SEO content should also provide unique and quality content. In order to get high up in the search engine ranks, unique content and links are important as sites like Google look for those keys.
Other ways to get Effective Automotive Content Marketing is releasing content consistently. Don't just release one or two articles here and there. Fresh content is always good for your site as well as for Google. Also, you want to build a thriving local SEO campaign that targets the city you are in as well as surrounding cities. Adding locations to your keywords allows Google to show your content to those in the surrounding areas easier. Finally, make sure there is a photo or two with your content as everyone prefers visuals.
Benefits to Content Marketing
The benefits you can get with your content is nothing short of impressive. With your content, you are reaching out to others who are searching to buy vehicles. Which is why you need content for every new make and model of vehicles you sell along with locations. This will pull people in from search engines directly to your site bring in more traffic and more sales. Content also provides important information that potential customers seek and if it is right on your site, they do not need to go anywhere else.
Content marketing is a must when it comes to dealerships and we can help you establish Effective Automotive Content Marketing. When done properly, you will see the benefits. We also offer many different services but every single one has the same goal, to help draw more attention to your dealership and your brand. If you have any questions, you can easily contact us at 877-622-2291.
© Copyright Content Motive, 2016.
All Rights Reserved. | Dealer website content by Content Motive