Effective SEO Content Marketing for Dealers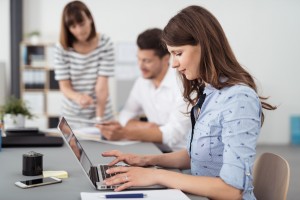 Having SEO in general is one thing, having effective SEO is another. If it is not effective, your SEO will not do anything for you. There are many ways and tips you can follow and use to help get Effective SEO Content Marketing for Dealers. We at Content Motive can also help you when it comes to effective SEO as our professional writers can hit the main points you desire.
Effective SEO Content Marketing
When it comes to Effective SEO Content Marketing for Dealers, there are many different aspects you need to follow to make sure SEO stands out the best it can. Without these main features, your SEO will not do much for you. For example, make sure your SEO includes local links. Since you do not have to compete nationally, creating local links with sponsors or getting involved in the community can really boost your stats. Another way to have more effective SEO is by entering social media if you haven't yet. This is a great way to market the SEO content you have as well by posting some on your social media pages. Connecting with customers this way is proving to be one of the best ways to bring in more potential customers.
Improving SEO Content Marketing for Dealers
In order to improve your SEO, you want to make sure your community contact is of quality and unique. If you copy and paste and recycle sentences, then it will not have enough pull on search engines as they look for top quality SEO that is different. When it comes to quality, informative unique information is what helps make it stand out. Besides making sure your content is unique and high quality, you also need to release content consistently. A few articles a month will not help as much doing it weekly. Fresh content is always good for Google searches as well as keeping your blog or content present. When it comes to SEO, it is also important to build a thriving local campaign. This means making your keywords stand out more in areas close to you. Google will present you higher on the list when customers search locally and your dealership is closer than others.
Use these tips and tricks to help build more Effective SEO Content Marketing for Dealers. We at Content Motive can help you out by providing highly effective SEO as we use professional writers. We also offer many other services as well and each one has the same goal, to help draw more attention to your dealership and your brand. If you have any questions, you can easily contact us at 877-622-2291.
© Copyright Content Motive, 2016.
All Rights Reserved. | Automotive content by Content Motive