Improve Engagement on Your Auto Dealer Website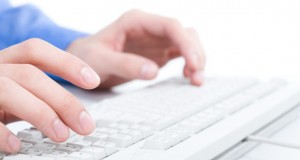 Engaging people is highly important when it comes to any business from engaging potential customers to the ones you already have. Boosting traffic to your site is important as it keeps things going and get you potentially new customers. If you are struggling to get more potential customers to visit, there are many ways you can Improve Engagement on Your Auto Dealer Website. We at Content Motive offer SEO strategies which provide boosts to your site.
Improve Engagement with SEO
One of the biggest ways to improve traffic and conversations to your site is by adding or improving SEO. SEO is designed to Improve Engagement on Your Auto Dealer Website if you do not yet have it. SEO is designed to pull people from search engines and take them to your website. The key words you use in the content are the keywords people use in searches to help find what they are looking for. The closer the match with your content and their search and the higher the quality, the higher your page will show up on the search. That is why SEO is a big key player when it comes to increasing traffic.
Improving SEO on Your Dealer Website
There are also a lot of different things you can do to improve your SEO and make it stand out more. We at Content Motive have professional writers who follow these guidelines to offer the best available SEO possible. The biggest thing to improve is to understand your audience. Writing and research a topic for SEO is the easy part but catering to your audience is the tricky part. To do this, you just need to figure out what they are searching for. You just need to understand the words they use to search and you can use the AdWords Keyword Planner as it can get to know the phrases people are using to search. Another key is to improve quality over SEO. Quality and information is important because without it, your content is useless and no one will click on it.
There are many things you can easily do to help Improve Engagement on Your Auto Dealer Website including SEO. Just follow these tips or give us a call at Content Motive. We also offer many different services but every single one has the same goal, to help draw more attention to your dealership and your brand. If you have any questions, you can easily contact us at 877-622-2291.
© Copyright Content Motive, 2016.
All Rights Reserved. | Automotive SEO company – Content Motive