Keys to Effective Automotive SEO Content Marketing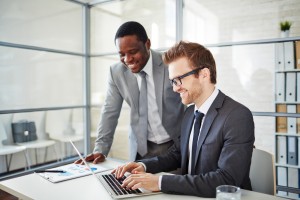 SEO content is very important when it comes to any business as it can help you get to the top of searches making you stand out more. However, if done incorrectly, the SEO will not be very effective at all. There are many Keys to Effective Automotive SEO Content Marketing that you can follow to help improve your content if needed however. We at Content Motive have professionals that write original content and can offer tips to get your SEO to where you want.
Benefits to SEO Content Marketing
When it comes to SEO, there are a lot of benefits so if you are not using SEO as a way for marketing or using it improperly, you may be missing out on tons of possible benefits you can get that come with it. For example, SEO is a great way to draw more attention to not only your website and dealer, put to a vehicle or vehicles that you are selling. SEO helps display your dealership to the top of the search engines and allows you to signal out your ideal market. However, SEO needs to be done correctly and there are many Keys to Effective Automotive SEO Content Marketing to follow.
Keys to Effective SEO Content Marketing
If you have SEO marketing already, there are many tips you can use to improve it. When writing SEO, it is always important to use internal links in the articles. That is, links that will take the reader directly to the page you are talking about. So if you are talking about a vehicle you are selling, the links will take them directly to that vehicle in your inventory. Keywords are also very important as they are what is used for search engines. When coming up with these keywords, you want to use things like the target city and topic.
Another big thing when it comes to SEO is unique and original content. If you are rewording sentences over and over and over again, it will be hard for the search engine to depict against them all. If you make it stand out, the search engines will recognize the uniqueness. Never recycle words and sentences if possible.
We are here to help you out in many different ways. At Content Motive, we offer plenty of Keys to Effective Automotive SEO Content Marketing and build up. We have professional writers that write original content. We also offer many different services but every single one has the same goal to help draw more attention to your dealership and your brand. If you have any questions, you can easily contact us at 877-622-2291.
© Copyright Content Motive, 2016.
All Rights Reserved. | Dealer SEO services Content Motive