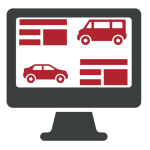 The Center of Your Social Media Strategy
Creating an engaging blog for your dealership provides many benefits for your social media strategy. Blogs draw additional traffic to the main website and converts leads with engaging and interactive content. Blog content, while sharing similar optimization elements with landing pages and content building, also uniquely acts as a dealership's social media fuel. Customers can not only interact with the information with comments and reviews, but also through sharing the information with a host of social networks, such as Facebook and Twitter. The result is greater reach through increased web presence, visibility, and search engine authority.
Our team of expert automotive writers take care of the content for you, focusing on trending topics that engage potential customers and help to promote a dealership's inventory, fixed-ops, or overall brand.
Turning Readers Into Leads
Retaining web traffic and converting it into an actualized customer base hinges on the trust they can place in your dealership. With a visible, active blog that contains vibrant, unique, and relevant automotive topics, you control how readers perceive your dealership. As web visibility grows through customer interaction, so does your dealership's online reputation. With trustworthy, informative content, buyers begin to see your dealership as an industry leader, leading to greater customer retention and lead conversion.
Key Features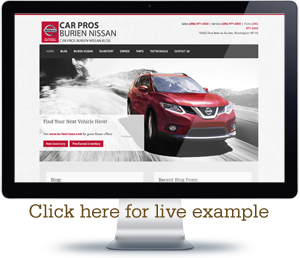 News on Models from Manufacturer
Geo Located Articles based on products or services
Unique Benefits
Increase your likes and social following
Engage customers with interesting articles
Get more leads and traffic directed to your website
Google Referral linking, boost your ranking
We handle the all of the content
Get Started