Empowering Dealer Websites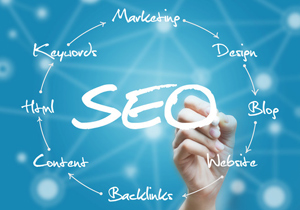 We are search engine and dealer marketing experts armed with the knowledge of how search engines work and what dealerships need to do to dominate and maximize their results. Content Motive has developed a comprehensive strategy of how to tackle the challenge of search engine indexing by creating a balance of diverse SEO content and tailoring each plan to fit your dealership's needs. We compose an unique SEO strategy for each customer.
SEO Dealer Content Marketing
Here is a quick overview of our industry leading strategy tactics:
Following Search Trends
People are searching for different things everyday. What was popular yesterday may not be popular today. Keeping up with what is trending on searches and incorporating it into your SEO strategy is a must in today's ever changing environment.
Powerful Keywords
It's all about obtaining top keyword rankings and keeping them at the top. We will consistently keep your keywords in the top spots on the first page of SERPs since your keyword rankings can make or break your online marketing.
Non Branded Keywords
We will fill in the missing pieces. Keywords you naturally don't show for. For example, a Honda dealer showing in a truck search.
Fixed-Ops
Most dealer websites are filled with page after page of vehicle inventory. Having a balance of content can be very difficult or impossible without help. Dealerships make a fair share of their profit from the parts and service departments. However most dealer websites have less than 10% of their websites content geared toward Fixed-Ops. We will fix that.
Local Searches
When people search for vehicle service, more people search local, meaning their city or neighboring city repair shops and service departments.   When people search for new cars they will search more at a regional level, this is because they are willing to travel further to save money.  Having the a fine tuned balance of regional and local keywords is essential to having optimal results.
Increased Inbound Links
Your position on Google and other search engines is not just based on what you have on your website.  Every time a website links to your website, it is like receiving a vote for your website.  Having a network of SEO powered Micro-Content websites is like the popular kid in a school election.
Social Media
Social media feeds the discovery of new content, directing potential leads to your website. By having updated Facebook and Twitter accounts, can keep your potential car shoppers engaged.
Product Focused
We live in the information technology age.  Everyone has information at their fingertips. Giving customers a one stop shop for information on your new car models and services is essential in receiving leads.
Analytics
All of our services can be tracked with transparent results.  You will see your ROI.
Turn Key Solution
Why have several different companies do different services for you when you can get everything you want with a cohesive SEO strategy here at Content Motive your dealer content marketing experts.
Get Started