Easy Automotive SEO Tips to Boost Engagement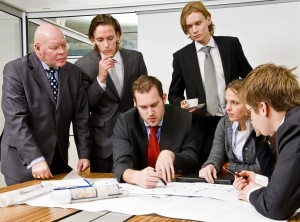 When it comes to digital marketing for your dealership, SEO content is one of the more important things to consider for your dealership. However, if you are not using it properly, it will seem like you do not even do SEO content. If you are looking to get a better deal out of your SEO, you can use these Easy Automotive SEO Tips to Boost Engagement. We at Content Motive have professional writers who can give you the best SEO content available.
Easy Automotive SEO Tips
There are a lot of different things you can do in order to get more out of your overall content. This includes finding the right keywords. When you are trying to come up with keywords, you want to use the ones that have high search rates and low competition. This is key to get the attention of more people out there. You also want to use links internally. Without linking internally, Google might have difficulty determining the legitimacy of it and it is less user friendly as the customer has to go and look for your page instead of just clicking on the quick link.
One of the biggest things you need to do with your SEO is have it be unique content. Do not just pull words or phrases already used as it will make your content less unique. Recycling words and sentences is not recommended even though it is the easier thing to do. However, you will not get the results you want. With unique content, you will generate more leads and more traffic. Our writers at Content Motive are highly knowledgeable and write each article from scratch to make them informative and unique.
Evaluate Prior SEO to Boost Engagement
All of these Easy Automotive SEO Tips to Boost Engagement are just a few steps you can take to better your overall SEO content. If you previously had SEO content done, it's important to take time to look at it and evaluate if it meets the most important three criteria: Standout Keywords, accessible, and valuable. You should also double check and make sure all your internal links are functioning properly.
All of these great tips can help generate more leads and traffic. That is why if you are looking for Easy Automotive SEO Tips to Boost Engagement, we at Content Motive can easily help you out. We also offer many different services but every single one has the same goal to help draw more attention to your dealership and your brand. If you have any questions, you can easily contact us at 877-622-2291.
© Copyright Content Motive, 2016.
All Rights Reserved. | Content marketing by Content Motive