Importance of Automotive SEO Content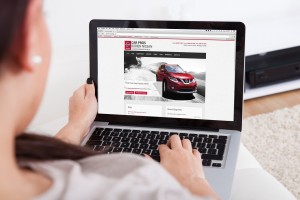 Looking into different ways to market your website can be difficult as there are many ways to go about it and you need to find the right strategies. There are a lot of reasons as to why having SEO for your dealership is important. It helps draw in key customers in your market which is just the start of the Importance of Automotive SEO Content. When you are looking to increase your SEO or just simply want to start, we at Content Motive can help out.
Improve Your Automotive SEO Content
If you already have SEO content but it is not working to your standards, be patient, SEO can take some time in order to see the full results. However, there are things you can do in order to increase their effectiveness if you haven't already. The first thing you want to check out is the uniqueness of the content as well as the links used. The more unique your content is; the better chance it has to stand out in search engines. You also want to check out the links because broken links can make your content basically nonexistent.
There are other things you can try and improve in your SEO as well including having internal links. These links take you right to your site and can be commonly missed. Without them, the Importance of Automotive SEO Content is completely gone. Also, it is important to make these articles informative as well. They do not have to be a full on overview of the vehicle(s) but should instead highlight the more important parts.
The Importance of Automotive SEO Content
If you have SEO content, you should know the importance of it as it can help market your dealership. SEO works with search engines and the better the content, the higher in the searches your articles can be. SEO also helps you target your desired audience including people in your area as well as those looking for trucks or SUVs or even a specific vehicle. These articles will find them for you so they will come to you.
There are many different ways SEO can work for you. The overall Importance of Automotive SEO Content all starts with the content that is offered in them and we can easily help you. We also offer many different services but every single one has the same goal, to help draw more attention to your dealership and your brand. If you have any questions, you can easily contact us at 877-622-2291.
© Copyright Content Motive, 2016.
All Rights Reserved. | Quality content by Content Motive