Necessities of Effectively Optimized Automotive Content
There are many things you need to consider when it comes automotive content. If your content is plain and does not include the important aspects, your content will be useless. These Necessities of Effectively Optimized Automotive Content are needed to get the most out your content and we at Content Motive can help you get the most out of it. We offer many different services when it comes to automotive content.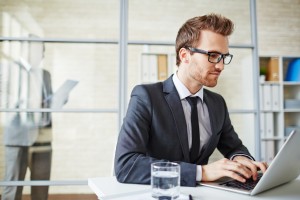 Effectively Optimizing Automotive Content
There are many different things you need to focus on to get the best of the content. These Necessities of Effectively Optimized Automotive Content will help make your content stand out more than any others. First, make sure you have quality inbound links instead of spammy ones which can bring down the quality of the content. This is how you can build proper relationships with your potential customers.
Another very important thing to have in your content is meaningful internal links. Including these links are often missed but link to the content on your website using your website itself. When you are using proper internal links, it is important to link to the page on your site that fits within the sentence or the linked wording. So if you are talking about automotive service for your dealer, the link will go directly to your service page where the reader can schedule an appointment or read more info. Finally, when you are writing the content, it is always important to add the correct spices. This means that you make it unique and give it heart and a little personal. With unique content, you will hit more markets.
Why Automotive Content is Needed
If you do not have any automotive content like SEO, you are missing out on reaching out to thousands and thousands of potential customers. This content is not only informative but also help reach the target market you desire. With SEO, your content reaches out to those who search for something that comes close to your articles. So if someone is looking for a new car down to the make and model, when they search for it in Google, your article will come up which will lead them to your site.
There are many ways to go about using your content but using it to the best advantage will have the biggest outcome. We at Content Motive offer automotive content that is written by professionals who know how to get the most from the content that is written. These Necessities of Effectively Optimized Automotive Content is what we do. If you have any questions or would like more information, you can contact us at 877-622-2291.
© Copyright Content Motive, 2016.
All Rights Reserved. | Dealer content by Content Motive