Viability and Importance of Content Marketing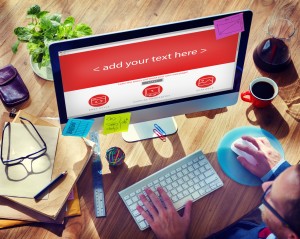 If you are looking around for more ideas to help market your website and dealership, content is a must have if you do not already have it. Also, if you do, it is important to know that having bad content will not help in anyway. That is why it is important to know the Viability and Importance of Content Marketing inside and out. When done right, you will easily see the difference.
The Importance of Content Marketing
Content marketing is very important in a number of ways but mostly because it helps you increase your website traffic as well as have trending topics that you desire. Knowing the Viability and Importance of Content Marketing is what helps you get a better understanding of what it can do for you. Besides increasing the traffic to your website, this content is also very informative. These SEO articles offer information not just about your dealership and what you offer, but about the vehicles you sell as well. They can also be about financing, service, and more.
Keys to Improving Your Content Marketing
When you do have content, it is important to know that it is written correctly. This means that the SEO links, keywords, and information all make sense. The keywords should be something that someone would type into a search engine. We have expert writers who know the inside and outs of SEO and how to make them stand out more for the best results. They can easily amplify your dealership's brand, the vehicles you sell, and more. The things we have to offer includes SEO focused keywords, contact forms, buttons, and more to really make it stand out. Another way of improving your content is knowing the fact that Google favors newer and unique content. That is the biggest thing we at Content Motive strive for. Unique content is what makes you stand out over other dealers and what draws the most attention.
Make sure when you have content, you are using it right and if you do not have it all, you are missing out on a huge marketing opportunity. Knowing the Viability and Importance of Content Marketing is how to get the most out of it. We at Content Motive have professional writers that will help make your dealership stand out even more. We also offer many different services but every single one has the same goal to help draw more attention to your dealership and your brand. If you have any questions, you can easily contact us at 877-622-2291.
© Copyright Content Motive, 2016.
All Rights Reserved. | Automotive SEO company – Content Motive